Marvel King of Wakanda T'Challa Black Panther Bedding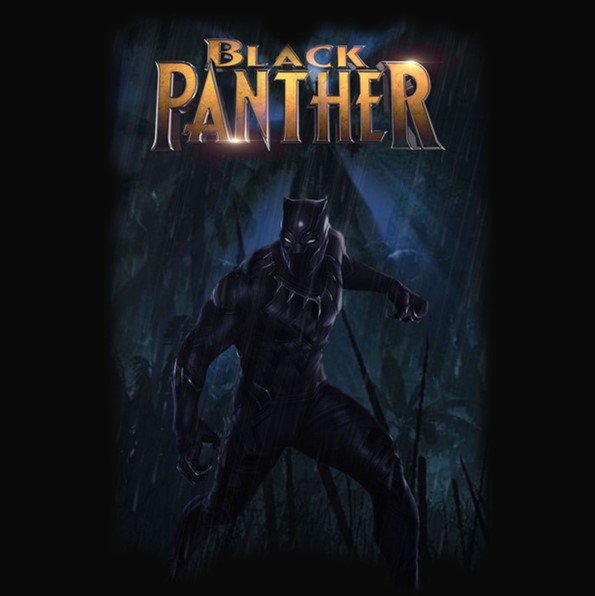 This artist designed superhero bedding, featuring the prowess of the panther, T'Challa, King of Wakanda — first glimpsed in Marvel's Captain America: Civil War — is available in FULL, QUEEN and KING size.
T'Challa came into the role of King of Wakanda, the most technologically advanced country in Marvel's Earth, and was bestowed the title of the Black Panther after his father, the former King was killed.
With his own movie due out in early 2018, the Black Panther steps into the limelight in a powerful design that hints at the rare vibranium metal, a plentiful natural resource on Wakanda, that is woven throughout his entire black costume.
Its ability to absorb sound waves and other vibrations, allows the Black Panther to absorb or repel any opponent attacks including the deflection of bullets. The suit features retractable vibranium claws and holds several energy daggers as part of his suited arsenal.
Marvel Black Panther Bedding Design
This premium, artist designed bedding is an expertly cut and hand sewn comforter cover that includes a hidden nylon zipper for easy removal when cleaning. Use this to wrap your own existing comforter in a dark, dramatic new look.
The featured Black Panther comforter cover is shown in QUEEN size and measures 88×88 inches. It will fit a standard QUEEN mattress measuring 60×80 inches.
This is also available in KING size measuring 104×88 inches and in FULL size measuring 79×79 inches.
The design is one sided meaning the new superhero King of Wakanda is showcased on one side of the zippered cover with the reverse side a soft, unassuming shade of white.
T'Challa Bedding Fabric
This artisan comforter cover is made from 100 percent polyester microfiber fabric.
Microfiber is a polyester fabric weave that allows it to breathe like cotton and cotton blend fabrics. It is a thinner fabric than cotton but is superior in performance, will not fade when washed and is rich in color saturation.
Microfiber also enjoys the benefits of stain, wrinkle, static and run resistance and has a high thread count for unmatched fabric strength and a silky soft feel.
Superhero Bedding Care
This Marvel Black Panther bedding should be machine washed in COLD WATER using a mild detergent.
Then, just toss it in the dryer on a low to medium heat setting.
Beware when using hot water, high heat dryer settings and bleach as this will damage the fabric.
If you want an ironing touchup, use only a low heat iron setting.
Made in the USA
As premium Marvel inspired superhero bedding featuring an aritsan design of T'Challa, the Black Panther, it is made-to-order in the USA and is not mass produced for purchase in stores. You may only buy this online.
Available in FULL, QUEEN and KING sizes, each zippered comforter cover is ready to ship to the buyer in about 4 business days.
Send this to a US address and you can expect it to arrive within 2 to 8 days via the United States Postal Service.
This same dark, dramatic design is available in other superhero home decor through the link below.